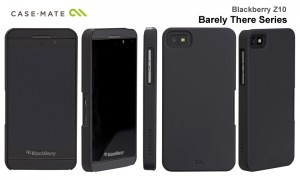 Think thin with the original slim case. The Barely There BlackBerry Z10 case forms a classic and protective design that shows off the timeless look of your device. The impact resistant hard shell covers the back and sides, while the lay-flat feature protects the front of your BlackBerry by extending the bezel above the screen. A silicone interior liner provides impact cushioning and an impressive detailed pattern.
Ready stock, Official SG distributor.
Price:
$30
Note: Only Black Colour available.
To order, drop an email to deals@ourberries.com